Published: 17/01/2018   Last Updated: 17/01/2018 15:07:07   Tags: Fun, Things To Do, London, News, Art, Design
Prepare to be mesmerised!
Lumiere London is back and it's brighter, bolder and more magical. Join us on January 18-21, 5.30-10.30pm, and see King's Cross transformed into a spectacular, nocturnal art show that will lift your spirit.
Paul Simon are proudly sponsoring student photographers from Tottenham and Wood Green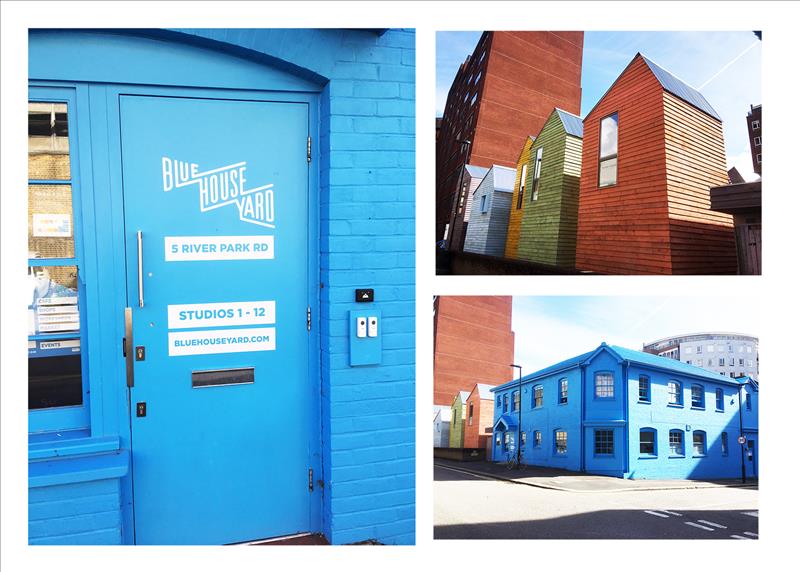 Published: 28/09/2017   Last Updated: 28/09/2017 15:47:27   Tags: Wood Green, Art, North London, News, Info, Property, Rent
A unique creative hub in the heart of Wood Green
Blue House Yard is a redevelopment and re-imagining of an empty and underused site a few minutes from Wood Green station.High Street Works in partnership with London Borough of Haringey will transform the site into a place for local creatives, entrepreneurs and residents for the meanwhile use period of 5 years.
The redevelopment will create both private space for rent and a new public space for meeting friends, discovering events and interacting with local designer makers.
Published: 15/08/2017   Last Updated: 15/08/2017 09:18:10   Tags: Haringey, Art, Creative, News, Council, North London
OPEN STUDIOS

LOVE WOOD GREEN FESTIVAL
Saturday 23 and Sunday 24 September 2017 - 12 noon-6pm
We are putting the artists of Wood Green on the map!
Unbelievably this is the 21st Chocolate Factory N22 Open Studios and this year it's part of the new Love Wood Green Festival!
The Open Studios map shows 3 studio buildings Chocolate Factory 1, 2 and 3 where over 100 artists are opening their doors. We also have exhibitions of portraits by Michelle Eva May at Karamel, and abstract paintings by Joanna Wilkinson at The Green Rooms in Station Road, Wood Green N22.
The studios in Chocolate Factory 1-3 are home to painters, print-makers, photographers, designer-maker, jewellers, sculptors and ceramists. So, whether you are looking to liven-up your wardrobe or your living space, you need to check out the talent in Wood Green.
Collage Arts, the promoter of the N22 Open Studios and Love Wood Green Festival, has been at the cornerstone of the Wood Green Cultural Quarter for over 30 years. During this time they have created opportunities for thousands or creative people to get established. The latest programs show how diversity has been indelible etched on the ethos.
Making Creativity Work supports young people with a passion for fashion. Create Your Future is working with a group of Kurdish Women to turn their textile skills into enterprises. You can see what they have produced in the market stalls at Studio 28. If you think that the stalls look opulent it is because they will form part of the set for our spectacular Great Gatsby Christmas Party – you will not want to miss that.
Our inclusive programs are central to making Wood Green work for everyone.
Enjoy the Open Studios and Love Wood Green!
Free and family friendly.
Love Wood Green Festival! Featuring the 21st annual N22 Open Studios, studios, stalls, art exhibitions – now part of four days of live music, dance workshops, childrens' theatre and more.
Wednesday 20 September to Sunday 24 September 2017.
Start and finish times:
12 noon-6pm
Event contact details:
Price details:
Free
Event category:
Advice, jobs and training
Art and crafts
Children and families
Cinema/film
Community events
Food market
Literature
Music
Theatre and dance
Address:
Karamel Restaurant
Chocolate Factory
4 Coburg Road
Wood Green
N22 6UJ