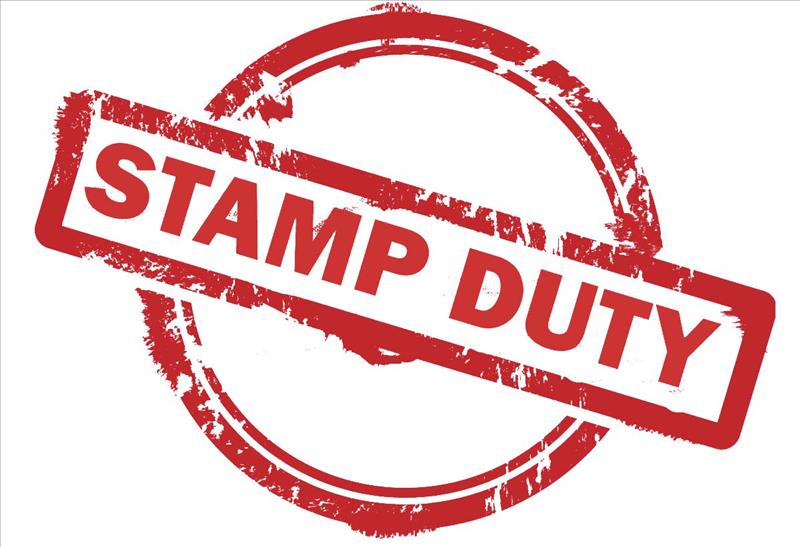 Published: 28/11/2017   Last Updated: 28/11/2017 13:26:34   Tags: Landlords, Property, News, Info, Stamp Duty, Buyer
Stamp Duty cut:
first-time buyers rejoice, but experts warn of price rises
First time buyers may be emboldened to make an offer following the Stamp Duty cut announced yesterday, but industry figures and experts warn it's only a sticking plaster.
If Chancellor Philip Hammond thought his Stamp Duty cut for first time buyers announced during yesterday's Budget would get a unanimous thumbs up, then things definitely aren't going to plan.
Firstly Robert Cote, Chairman of the Office for Budget responsibility, revealed that his organisation thought the tax cut would push up prices by 0.3% and that "the main financial gainers will actually be people who already own properties, rather than first time buyers themselves".
Treasury Chief Secretary has subsequently dismissed the OBR's prediction and just a "minor increase".
But Mark Hayward, Chief Executive of the National Association of Estate Agents (NAEA) also sounded a note of caution saying that although overall it was a positive move, it would increase house prices by pushing up demand for first time buyer properties.
"We have seen this in areas where Help to Buy is offered, as it attracts a great deal of interest from first time buyers," he said.
Sarah Beeny, TV presenter and founder of online agent Tepilo , also weighed in, saying she thought the measures would not make a huge difference to the market.
"Cutting stamp duty for first time buyers is unlikely to do much – the majority of first time buyers don't pay anything or only a small amount presently, so it won't make a huge difference to the masses," she told The Express.
"The only people it will really help are first time buyers purchasing high worth properties, who already have the funds to do so.
"Essentially, it strikes me as a bit of a PR stunt designed to generate headlines, but something that will actually make very little difference to the market."
Surveyors weren't impressed either – Lewis Johnston, RICS' Parliamentary Affairs Manager (pictured, left), said the thought "scrapping Stamp Duty for first-time buyers may stimulate activity at a time when the market is subdued, but this does not tackle the underlying problem and is something of a distraction from the need to increase supply".
Alison Platt, CEO of Countrywide (pictured, right), however, didn't think the Stamp Duty cut went far enough.
"It is activity among movers that is most critical to the growth of transactions in the wider housing market," she said. "While first time buyers face affordability issues, so do movers and without making it easier for these second steppers to move on the supply of property to buy will always be limited, adding more to price pressures."

Published: 22/08/2017   Last Updated: 19/09/2019 16:53:31   Tags: Haringey, Housing, Landlords, Tenants, News, Council, North London
LANDLORDS - Are you aware from April 2018 you will be required to report to HMRC quarterly?
Hmrc has confirmed the timetable for the rollout of quarterly reporting and a year end reconciliation under Making Tax Digital with the first tranche of taxpayers,
including buy-to-let landlords and the self-employed, set to kick in from April 2018
The changes will affect most businesses, including micro and small businesses. This includes over three million self-employed individuals (including around 900,000 buy-to-let landlords), 1.6m companies, over 400,000 ordinary partnerships, and about 600,000 businesses with income from different sources (for example, both self-employment and property).
The requirement for quarterly reporting and a subsequent year end reconciliation will be mandatory for all businesses by 2021, although the introduction is being staggered depending on the size of business so that larger incorporated businesses will not be drawn into the system before 2019 at the earliest.
Quarterly reporting for landlords and the self employed will start from 6 April 2018 although the threshold of £10,000, suggested in the original proposal documents, is still up for review, with the government yet to confirm whether this will be raised to exclude more of the smallest unincorporated businesses and sole traders. This arbitrary figure has come in for criticism as it is even below the current tax free threshold for individual taxpayers.
There is also some discussion about whether the deferral threshold will also be changed which would give a one-year exemption to some businesses.
A decision on both threshold issues will be made by the middle of the year at the latest, but it will definitely have to be taken before the Finance Bill 2017 is laid in July. There is likely to be more consultation on this particularly complex issue.
Theresa Middleton, HMRC director of Business Customer and Strategy told CCH Daily: 'We have not included the exemption threshold and deferral threshold as the government has decided that it needs more time to consider these issues, but they will be confirmed before July 2017 when the legislation is laid.'
From next year – 6 April 2018 - businesses, self-employed people and landlords will be required to start using the new digital service.
The key dates are:
April 2018 if profits chargeable to income tax and pay Class 4 national insurance contributions (NICs);
April 2019 onwards VAT falls under Making Tax Digital, so anyone registered for VAT will report and pay this through the new system; and
April 2020 for corporation tax payers.
Individuals in employment and pensioners will be exempt from digital tax reporting unless they have secondary incomes of more than £10,000 per year from self-employment or property.
It has not been confirmed what the cut-off threshold for larger companies under Making Tax Digital will be as yet, although tax experts are expecting that businesses with annual revenue over £10m and larger partnerships will not be within the scheme as their tax affairs would be too complicated to report in this way.
In the consultation, the government said that it was considering exempting more of the smallest unincorporated businesses from the requirement to keep digital records and report earnings.
Larger partnerships with income exceeding £10m are likely to be exempted from Making Tax Digital as their tax affairs would be too complex to report through this system.
It was also considering deferring the mandatory start date of Making Tax Digital (MTD) by one year for the next tier of small unincorporated businesses and landlords with annual incomes of above £10,000, but below a threshold to be determined. Final decisions will be made before legislation is laid later this year.

Published: 17/08/2017   Last Updated: 17/08/2017 16:28:12   Tags: Haringey, Housing, Landlords, Tenants, News, Council, North London
Cashless parking
The following has been sent out by Haringey Council:
Our on-street Pay & Display (P&D) machines are up to 20 years old and some are in poor condition with high maintenance costs. They are also susceptible to cash box theft, vandalism and, on occasions, complete removal. This has been apparent of late as approximately 50 machines have already been taken out of service as a result of vandalism - or being at risk of vandalism.
Replacing a P&D machine costs up to £5,000 for supply and installation; so replacing damaged machines is costly. This doesn't include the costs associated with future cash collections and ongoing maintenance.
On top of this, we have been advised that it would cost nearly £100,000 to convert all of our P&D machines to take the new £1 coin. It is increasingly difficult to justify such expenditure at a time when the Council is experiencing extreme financial pressures and so a decision has been made to move towards cashless parking and commence a programme to phase out P&D machines across the borough and only offer 'Pay by Phone' parking. We understand that a number of other London Boroughs are going through the same process.
Pay by Phone parking has been operating successfully in Haringey since 2012 and all our recently introduced CPZ's are already 'cashless' (Woodside West, Bounds Green East, White Hart Lane, Bruce Grove East & West).
Cashless parking payments can be made by using a simple smartphone app, calling a telephone number or by texting the location number, all of which are given on parking signs. An account would need to be set up but this only takes a few minutes and can be done in advance at home. The system offers a wide range of benefits to customers including choice of payment method, reminders that their parking session is about to end and the option of extending their parking session. Users have also said the biggest advantage is not having to carry lots of coins.
We acknowledge that some users may not have access to a smart phone or they may simply prefer to use cash and so we will be introducing a cash payment option via PayPoint. This allows users to pay for their parking session in a PayPoint enabled local shop. A message then gets sent to civil enforcement officers (CEO's) to note that payment has been made for a specific vehicle (the parking session automatically starts and the CEOs handheld will note payment as it would if you were to text or pay for the session using the app). This means that you don't have to walk back to your vehicle to display a ticket. This PayPoint cash payment system is well established across London.
We have been working with our Communications Department to develop a comms strategy, which will include publishing articles in Haringey People, adverts on street and posting information and guidance on Pay by Phone parking on our website. We will also be engaging with the business community to ensure that they are aware of our intention and reassure them that customers will continue to be able to park locally and conveniently. An advantage of the PayPoint system is that users have to walk into shops to pay for their parking sessions and so this is an obvious way for businesses to generate footfall through their premises.
Some businesses have also asked us if they can pay for their customers parking session and this is something we are working with Pay by Phone develop.
We intend to start decommissioning P&D machines from the beginning of September and hope to complete the programme by 15 October, which is when the old £1 coin will no longer be legal tender.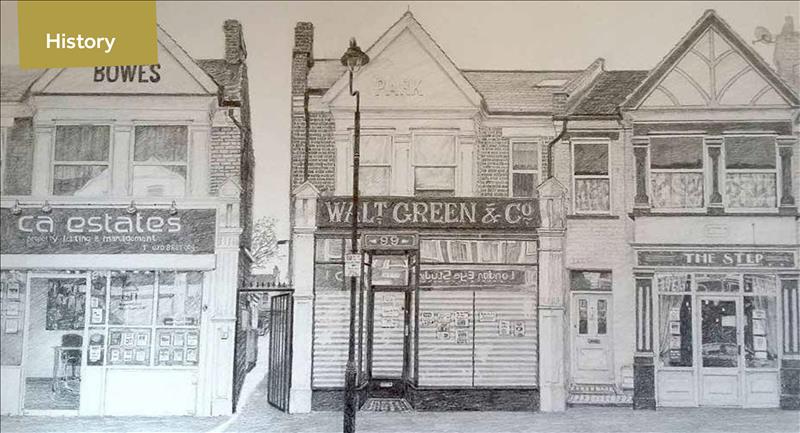 Published: 14/08/2017   Last Updated: 14/08/2017 16:12:34   Tags: Haringey, Housing, Landlords, Tenants, News, North London
In Victorian times, Myddleton Road – tucked away behind Bowes Park Station – was a bustling terrace of shops, restaurants and homes. Thanks to the fantastic efforts of new independent traders and a strong sense of community spirit, the area is enjoying a renaissance as one of Haringey's best-loved destinations, drawing visitors from across the borough and beyond. Local traders – such as independent bar the Step, Greek grocery Hellenic Gourmet and Italian deli La Coppia – have taken care to preserve the street's character while making improvements, and the Myddleton Road Community gardens are a haven of calm at the centre of the area. Now a local artist has captured Myddleton's special heritage through two beautiful 7.3 metre-long panorama artworks – using traditional techniques to capture the street for future generations. Gabriela Schutz's 'A Walk in Myddleton Road' – on display at Bruce Castle Museum until late October – is an installation of two drawing panoramas that record Myddleton Road and a third drawing of the New River, which flows openly near the street. The panoramic format was popular in the 19th century, when people would go to see huge immersive panoramas of landscapes and historical events in a kind of early version of 3D cinema. Gabriela said: "The panoramas of Myddleton Road represent many walks in the road. Hopefully they will serve as an historical document of the street as it was in 2016/17. "Drawing the street, rather than viewing via Google Earth or Streetview, is about slowing down and looking properly at things – and that is true for myself, the artist, and for the viewer. "These days we spend so much time on our phones, exchanging information and communicating with distant people – yet at the same time being by ourselves. It is the personal and physical connection with a place which is the heart of this project. It is about being part of a local community and engaging with reality. "Drawing is a way of observing the world and being totally present. I have been intrigued by the changing architectural styles along the street, by the shop fronts representing different periods of time, diverse cultures and distinct aesthetic tastes."
www.haringey.gov.uk/brucecastle www.gabrielaschutz.com
Published: 25/07/2017   Last Updated: 25/07/2017 16:33:43   Tags: Haringey, Housing, Landlords, Tenants, News, Council, North London
Labour MPs urge Haringey council
to

rethink

housing sell-off
North London MPs David Lammy and Catherine West call for pause in £2bn plan, amid fears residents could be forced out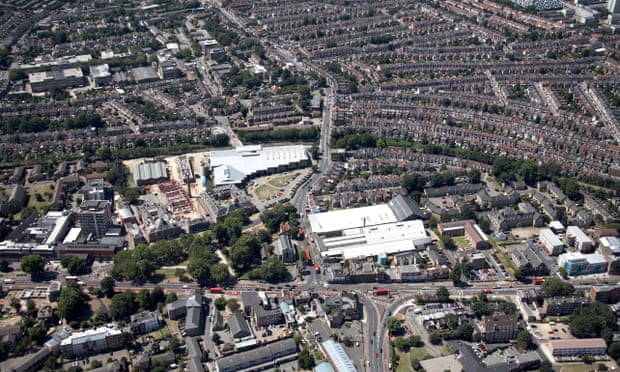 Two Labour MPs have made a dramatic last-minute intervention in a London council's plans to privatise £2bn of council houses, public buildings and land.
Under the scheme, public assets will be transferred into a new company, the Haringey Development Vehicle (HDV), owned 50/50 by Haringey council and private firm Lendlease, in a deal set to last 20 years.
On Monday evening, the Labour-run council will vote on the largest sell-off of its kind ever undertaken by a UK local authority. But earlier in the day, two local north London MPs sent the council's leader, Claire Kober, a strongly worded letter.
David Lammy, for Tottenham, and Catherine West, for Hornsey and Wood Green, reiterated concerns that include the affordability of the homes, the bidding process, the financial risks to the council and the lack of oversight.
Their intervention came as protesters planned to march peacefully on Haringey Civic Centre in Wood Green on Monday evening.
The letter reads: "In addition to reiterating these concerns, in light of the fire at Grenfell Tower we write today with the utmost urgency to urge caution and call on the cabinet to pause and reflect further on whether entering into a public-private partnership is the correct decision for the borough and its residents.
"In our view no decision should be taken on the HDV until a fully updated business case is evaluated and further work is carried out by an external adviser or auditor to analyse and review the risks relating to the HDV."
Kober wrote back to Lammy and West, saying the HDV proposal had been debated three times by the Haringey Labour group and on each occasion it had agreed to move forward.
"It is therefore the clear policy of the group to support the HDV and pursue this as an opportunity to deliver thousands of desperately needed new homes and jobs in Haringey," she wrote.
Kober said the issues raised by the disaster at Grenfell Tower did not justify "reneging" on the local manifesto pledges to build new homes. "The Haringey Development Vehicle – a 50/50 partnership between the council and developers Lendlease – is an innovative approach to regeneration that will deliver change local people can benefit from," she added.
The council plans to demolish whole streets of publicly owned buildings as part of a vast regeneration project in which 6,400 new homes will be built.

Local councillors estimate that up to 20 Labour councillors, out of 49 in total, oppose the scheme, as well as all Lib Dem members, the two constituency Labour parties, plus trade unions and a number of local activist groups. The council's scrutiny committee has twice in the past six months called for an immediate pause to the plans.
The MPs urged the council to consider a recommendation by the authority's overview and scrutiny committee to use a wholly council-owned housing company to purchase and manage the HDV social and affordable homes "to ensure that there will be no overall reduction in the number of homes in the borough that are wholly owned and managed by the council".
Public-private partnerships have come under increased scrutiny in recent weeks in the wake of the Grenfell Tower blaze.
Show More Articles