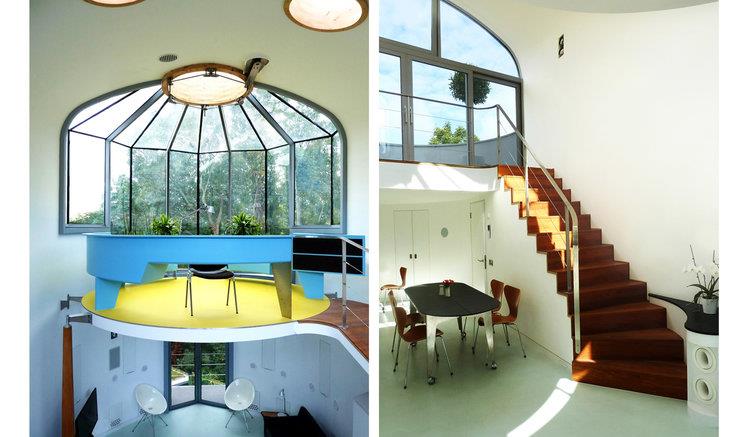 Published: 27/11/2017   Last Updated: 27/11/2017 16:11:03   Tags: Property, News, North London, Info, Landlords
House of the Year
Inside the 'spaceship' house in Highgate longlisted for Grand Designs



If you go down to Highgate Wood today you're sure of a big surprise. On a leafy lane just behind the Tube station it looks as if a spaceship has docked in north London, wedged in between the houses on either side. The curved, steel-grey hull seems to float above the pavement, while a sloping metal gangway allows passengers on and off the vessel.

This is the home of Mike Russum, an architect, and his partner Sally Cox. It has been longlisted for the Royal Institute of British Architects (Riba) House of the Year award, which is the subject of a four-part series on Channel 4; the winner will be announced in the final episode on Nov 28.

It's the sort of house that makes people stop and stare. "If I see someone standing outside looking, I invite them in and give them a tour," says Russum.
The couple were living in nearby Highbury when they both inherited some money and decided to build their own home. Plots are in very short supply in the area, so when this one came up – originally the side garden of one of the neighbouring houses – they put in a successful bid of £276,000 at auction.
That was in 2006. It took the best part of a decade – via planning hold-ups (it took two years and an appeal to get permission), neighbours' objections and construction delays to finish the job.
The tiny plot, just 22ft wide, dictated the shape of the house. "We had to have a parking place at the front, so to compensate we extended the upper floors out towards the pavement, which gives it the appearance of a vessel in dock," says Russum. The whole of the upper two floors was constructed in a factory and the pieces craned into position. The lower section, built from grey engineered bricks infilled with concrete and supported by steel beams, acts as a plinth for the upper storeys.

If I see someone standing outside looking, I invite them in and give them a tour"I like houses to be a series of unfolding surprises," says Russum. The first is Sally's study on the upper ground floor, with a glazed back wall that opens on to a full-width terrace overlooking the garden and trees beyond. Sally, a retired interior designer, creates designs for her wood sculptures here.

They had to dig into the hillside of the sloping plot to create their fourstorey home. Two en suite bedrooms are "below decks", on the lower ground floor, and the main bedroom is flooded with morning light from sliding doors that lead straight on to the garden.
The nautical theme spreads through the house, with design details such as steel wiring along the stair balustrades and a porthole window in the cloakroom. The wow factor really kicks in when you emerge into the main double-height living area, suffused with light from both ends. On the street side, the stairs continue up to full-height glass doors opening on to a roof terrace, but the garden side has the pièce de résistance.
A floating conservatory is suspended above the living space; it has a circular yellow floor and a curved blue structure that is part seating and part planter filled with tropical foliage. The glazing curves up into a dome ceiling, with views over gardens, trees and the city.

"It's like sitting in a tree canopy up here," says Russum. "It's a great place to come for a sundowner, and at night you can see the moon very clearly. This is a small house – 1,345 sq ft – but I wanted the main living space to be as grand as possible, so we devoted the two upper floors to open-plan living and made it double height."
The furniture in this space is bespoke, designed by Birds Portchmouth Russum, Russum's firm, with ideas from Sally. A window seat curves against the wall, as does the sleek white kitchen, and hidden storage is incorporated neatly throughout the house. The bench near the front door doubles as a storage box and an ice bucket is built into a side cupboard.
"This is a great house for summer parties, everyone spreads out onto the terraces and up into the conservatory," says Russum. The final outdoor space is a balcony jutting out from the living space, suspended over the garden like the prow of a ship.
"We call that the Kate Winslet balcony," says Cox, "as in Titanic."

Published: 31/08/2017   Last Updated: 31/08/2017 16:02:57   Tags: Haringey, Housing, Landlords, Tenants, News, Council, North London
The 'People's Princess'
The iconic royal, Diana Princess of Wales, would be 56 now. Diana was an inspiration to so many, and she was aptly dubbed the 'People's Princess' owing to her kindness and compassion. Although Diana sadly passed away 20 years ago, her legacy continues to live on through her children, William and Harry, and her grandchildren, George and Charlotte, of whom we are sure she would be immensely proud.
On what is likely to be a reflective day for our royal family, we also reflect on the wonderful life she led. Here, we look back at the most memorable moments that truly capture Diana Princess of Wales as a style icon, philanthropist, and - of course - a loving mother.
1. Princess Diana's Wedding in 1981
Lady Diana Spencer married Prince Charles in 1981 in what was called 'the wedding of the century'. Her memorably large dress was designed by David and Elizabeth Manuel, consisting of huge puffed layers of taffeta, topped with lace, sequins and tens of thousands of pearls.
2. Her first appearance with her son, William
On June 21st 1982, Princess Diana appeared on the steps of St. Mary's Hospital to introduce the new heir to the throne, Prince William. 2 years ago, William welcomed his very own heir on the same steps, alongside Kate Middleton who also donned blue polkadots.
3. Diana's first major tour
In 1983, Diana accompanied Prince Charles and tiny baby William for her first major tour. The young royals visited Australia and New Zealand, meeting representatives of the Maori people. It was here that Diana first demonstrated her kindness to the people she met, leading to the nickname she held throughout the rest of her life of being the 'People's Princess'.
4. The birth of Prince Harry
Just two years after the birth of her first child, Princess Diana welcomed Prince Harry to the world on September 15th, 1984. Today, Harry follows in his mother's footsteps as a philanthropic figure.
Princess Diana was quickly becoming a style icon, and her appearance at a White House Gala cemented her in this role. While visiting President Reagan, Diana wore a stunning midnight-blue evening gown designed by Victor Edelstein. The dress was dubbed the 'Travolta Dress', as she danced with American heart-throb John Travolta at the gala, and the pictures of them gliding around the room circulated widely. In 2013, the dress was auctioned for £240,000, making it the most expensive auctioned dress.
6. Her role as President of Great Ormond Street Hospital for Children
Princess Diana was involved in many charitable causes, but one of her most notable was the work she did with children. In 1989, she became the president of the Great Ormond Street Hospital for Children in London, and she regularly visited the hospital and supported them in their new developments.
In June 1995, Diana visited a children's hospital in Moscow that she had previously supported through her charity work. While in the Russian capital, Diana was awarded with the Leonardo Prize, given to the most distinguished patrons and people in the arts, medicine and sport. This was to be the first in a series of prizes rewarded to her for her philanthropic work.
8. Her work with AIDs victims
In the 1980s and early 1990s, there was a huge stigma attached to those with HIV and AIDS, and they suffered immeasurably. Princess Diana played a huge role in de-stigmatising AIDS, first by shaking hands with an AIDS sufferer in 1987 when it was still unknown whether the disease could be contracted by physical contact. In 1989, she opened the Landmark AIDS Centre in South London, where she continued to work closely with the patients. Although this venture did not have the support of the royal family, her work continues to be recognised today as an act of extreme kindness and compassion towards a highly stigmatised group.
9. Her work with the Red Cross
Among Diana's other notable charitable causes was the Red Cross, of which she became a patron in 1988. This role led her to travel the world in support of Red Cross projects. Here, she is pictured visiting the Red Cross centre in Nepal in March 1993.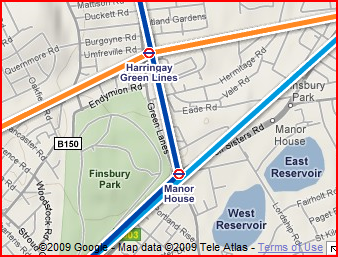 Published: 25/08/2017   Last Updated: 29/08/2017 13:24:41   Tags: Haringey, Housing, News, Council, North London, Local, Business, Restaurant
Residents say giant new Turkish restaurant on Green Lanes flouts rules to preserve the high street
Residents campaigning to shut down a Turkish restaurant that opened unlawfully in London's "Little Istanbul" say a rapid rise in the number of places to eat and drink is killing their high street.
Sira Vanadokya, which opened at the weekend, takes up three shopfronts along Green Lanes in Harringay, which were knocked into one without full planning consent.

Objectors accuse the owners, who have been refused retrospective planning permission, of flouting rules designed to preserve the balance of the street scene. Fifty have written to Haringey council, saying traditional retailers have been squeezed out of Green Lanes over the past decade, leaving the street a "ghost town" by day.
However, the restaurant owners say the venue enhances the street's reputation as a destination for Turkish and Kurdish cuisine, drawing parallels with foodie destinations such as Chinatown and Brick Lane, which attract customers from across the capital.
Michael Anderson, who has lived in the area for 33 years, said: "Fifteen years ago when we started to get restaurants around here I welcomed it because it had become deserted.
"But now it seems everyone has the same idea. A lot of the ordinary trading shops are dying. We are at a tipping point." Council figures show restaurants, pubs and takeaways comprise a quarter of the 142 units on the mile-long strip.

Hugh Flouch, founder of community website Harringay Online, said: "I do use the local restaurants and it's great we have a vibrant restaurant economy but I don't want that to be all there is.
"People have talked about wanting a more diverse high street offer including things like a fish shop, a book shop and a stationers."

The Sira is made up of three units which the owners successfully applied to convert into three individual restaurants one by one over the past 12 months.
However, an overall application to permanently combine them into a single diner of 5,000 square feet, open from 7am until 2am daily, was refused last week. Objectors have complained about noise, cooking smells and public disorder from the bigger outlet, equivalent to the size of two tennis courts.

One wrote: "We have no need of any further huge restaurants on this stretch of Green Lanes. To grant retrospective planning permission would send the message that local planning law is to be flouted by simply ignoring it." In another objection sent to the council, Ian Sygrave, of residents' group the Ladder Community Safety Partnership, accused the owners of using "dubious and murky" tactics in their attempt to change the building's use. He added: "Every new loss of a shop undermines the viability of existing outlets and helps to reduce daytime footfall in favour of the night-time economy."
In their council application, the owners said the venue was part of a cultural tradition of Turkish and Cypriot restaurants in Green Lanes which "will enhance the vibrancy and vitality of the town centre, particularly during festival times". In a letter backing the new restaurant, Shefik Mehmet, chairman of Harringay Traders Association, said: "We like to draw similarities with Chinatown and Southall. Green Lanes is the Turkish equivalent."

Councillor Ali Ozbek said: "The exciting restaurants have not only added economic improvement but also helped neighbouring units to benefit."

Haringey council said: "We are aware the site has started trading as a restaurant without planning permission and have passed this on to our enforcement team who are investigating further."

Published: 22/08/2017   Last Updated: 19/09/2019 16:53:31   Tags: Haringey, Housing, Landlords, Tenants, News, Council, North London
LANDLORDS - Are you aware from April 2018 you will be required to report to HMRC quarterly?
Hmrc has confirmed the timetable for the rollout of quarterly reporting and a year end reconciliation under Making Tax Digital with the first tranche of taxpayers,
including buy-to-let landlords and the self-employed, set to kick in from April 2018
The changes will affect most businesses, including micro and small businesses. This includes over three million self-employed individuals (including around 900,000 buy-to-let landlords), 1.6m companies, over 400,000 ordinary partnerships, and about 600,000 businesses with income from different sources (for example, both self-employment and property).
The requirement for quarterly reporting and a subsequent year end reconciliation will be mandatory for all businesses by 2021, although the introduction is being staggered depending on the size of business so that larger incorporated businesses will not be drawn into the system before 2019 at the earliest.
Quarterly reporting for landlords and the self employed will start from 6 April 2018 although the threshold of £10,000, suggested in the original proposal documents, is still up for review, with the government yet to confirm whether this will be raised to exclude more of the smallest unincorporated businesses and sole traders. This arbitrary figure has come in for criticism as it is even below the current tax free threshold for individual taxpayers.
There is also some discussion about whether the deferral threshold will also be changed which would give a one-year exemption to some businesses.
A decision on both threshold issues will be made by the middle of the year at the latest, but it will definitely have to be taken before the Finance Bill 2017 is laid in July. There is likely to be more consultation on this particularly complex issue.
Theresa Middleton, HMRC director of Business Customer and Strategy told CCH Daily: 'We have not included the exemption threshold and deferral threshold as the government has decided that it needs more time to consider these issues, but they will be confirmed before July 2017 when the legislation is laid.'
From next year – 6 April 2018 - businesses, self-employed people and landlords will be required to start using the new digital service.
The key dates are:
April 2018 if profits chargeable to income tax and pay Class 4 national insurance contributions (NICs);
April 2019 onwards VAT falls under Making Tax Digital, so anyone registered for VAT will report and pay this through the new system; and
April 2020 for corporation tax payers.
Individuals in employment and pensioners will be exempt from digital tax reporting unless they have secondary incomes of more than £10,000 per year from self-employment or property.
It has not been confirmed what the cut-off threshold for larger companies under Making Tax Digital will be as yet, although tax experts are expecting that businesses with annual revenue over £10m and larger partnerships will not be within the scheme as their tax affairs would be too complicated to report in this way.
In the consultation, the government said that it was considering exempting more of the smallest unincorporated businesses from the requirement to keep digital records and report earnings.
Larger partnerships with income exceeding £10m are likely to be exempted from Making Tax Digital as their tax affairs would be too complex to report through this system.
It was also considering deferring the mandatory start date of Making Tax Digital (MTD) by one year for the next tier of small unincorporated businesses and landlords with annual incomes of above £10,000, but below a threshold to be determined. Final decisions will be made before legislation is laid later this year.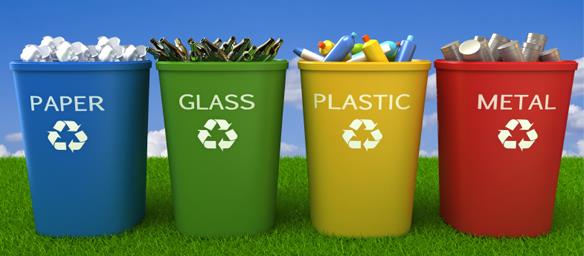 Published: 21/08/2017   Last Updated: 22/08/2017 16:03:34   Tags: Haringey, Housing, News, Council, North London, Good To Know
Haringey Council blames cuts for changes
to waste collection
Haringey Council has defended its approval of changes to the collection service given to residents.
Haringey Council approved changes to Veolia's waste collection system on June 30.

These changes include charging £25 for four bulky items from July 24; charging £30 for replacement bins from July 31; and, charging £75 for garden waste from October 23 and distributing wheelie bins to those who subscribe.

Councillor Peray Ahmet, Haringey Council cabinet member for the environment, said: "After years of council funding reductions, we still need to find another £20 million of savings across the borough, which unfortunately means making some tough decisions.
"We are committed to delivering a good waste and recycling service and understand this is important for residents.
"These charges will allow us to continue to provide that service while helping us to continue to make budget savings and allow more of our remaining resources to go into other essential areas such as adult social care, libraries and children's services."
In an e-petition opposing the implementation of changes located on the Haringey Council website, it is argued that the potential impact contravenes the council's five-point corporate plan for the period 2015 to 2018.
The e-petition suggests the changes could result in the increase occurrence of fly-tipping, with some residents unwilling to pay the extra charges.
Further counter-arguments to the changes target specific points of the plan.
It is pointed out that with most residents already having more than one bin, increasing the number further will go against point 3 to 'make our streets, parks and estates clean'.
And, it is argued that increased trips to recycling centres will counter point 4 to 'reduce emissions across the borough'.
A further dispute is over the amount to be charged for garden waste.
Some boroughs charge between £50 to £60, whereas Haringey residents are to be charged £75.
Haringey residents already pay the eighth highest council tax of 33 London boroughs.
Waste collection company Veolia does offer alternatives to the 240 litre bin for garden waste, but an outreach officer must visit each property before a smaller bin is considered.
There is also dismay at mention of a £30 fee for replacing a lost or stolen bin, and replaced when broken by operatives, which opponents say could be open to interpretation; operatives may not realise they have broken bins on their busy routes.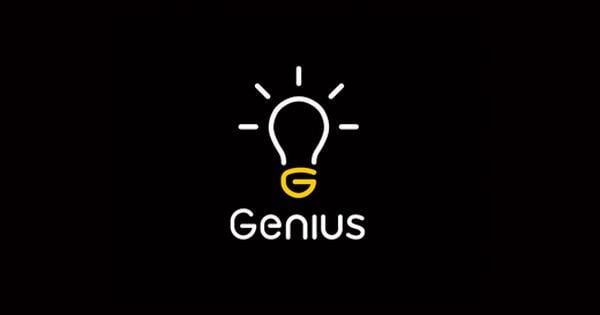 Published: 20/08/2017   Last Updated: 22/08/2017 17:00:59   Tags: Barnet, News, Information, School, North London
A 12-year-old boy from north London has been named Child Genius 2017
Rahul, from Barnet, was the last child standing on the Channel 4 show after he swept to a 10-4 victory in a head-to-head final with nine-year-old Ronan.
Cheered on by competitive father Minesh and pharmacist mother Komal, Rahul impressed host Richard Osman with his specialist knowledge of the work of English scientist Edward Jenner in the semi-final.
He clinched the title after answering a question on 19th-century artists William Holman Hunt and John Everett Millais' involvement with the Pre-Raphaelite Brotherhood.
On his win, the youngster said: "I am extremely delighted to win, well done to Ronan and all the other competitors. Thank you."
He was entered into the show by Minesh, an IT manager, who called the win a "phenomenal achievement".
His father had earlier said: "We're a family who are used to winning and doing well in exams and competitions and things."
Rahul captured the imagination of audiences during the competition after he gained full marks in a spelling test and correctly memorised the order of a pack of cards.
He had been expecting to do battle with 11-year-old Joshua but Ronan's knowledge of 1666 London saw him secure a spot in the final.
Both the grand finalists scored 15 in their specialist fields, with Rahul focusing on Edward Jenner's medical innovation and methodology in
18th-century England.
Joshua, from Staffordshire, came in fourth behind 12-year-old Dylan in third while the only girl to reach the final, Aliyah, 10, placed fifth.

Published: 17/08/2017   Last Updated: 17/08/2017 16:28:12   Tags: Haringey, Housing, Landlords, Tenants, News, Council, North London
Cashless parking
The following has been sent out by Haringey Council:
Our on-street Pay & Display (P&D) machines are up to 20 years old and some are in poor condition with high maintenance costs. They are also susceptible to cash box theft, vandalism and, on occasions, complete removal. This has been apparent of late as approximately 50 machines have already been taken out of service as a result of vandalism - or being at risk of vandalism.
Replacing a P&D machine costs up to £5,000 for supply and installation; so replacing damaged machines is costly. This doesn't include the costs associated with future cash collections and ongoing maintenance.
On top of this, we have been advised that it would cost nearly £100,000 to convert all of our P&D machines to take the new £1 coin. It is increasingly difficult to justify such expenditure at a time when the Council is experiencing extreme financial pressures and so a decision has been made to move towards cashless parking and commence a programme to phase out P&D machines across the borough and only offer 'Pay by Phone' parking. We understand that a number of other London Boroughs are going through the same process.
Pay by Phone parking has been operating successfully in Haringey since 2012 and all our recently introduced CPZ's are already 'cashless' (Woodside West, Bounds Green East, White Hart Lane, Bruce Grove East & West).
Cashless parking payments can be made by using a simple smartphone app, calling a telephone number or by texting the location number, all of which are given on parking signs. An account would need to be set up but this only takes a few minutes and can be done in advance at home. The system offers a wide range of benefits to customers including choice of payment method, reminders that their parking session is about to end and the option of extending their parking session. Users have also said the biggest advantage is not having to carry lots of coins.
We acknowledge that some users may not have access to a smart phone or they may simply prefer to use cash and so we will be introducing a cash payment option via PayPoint. This allows users to pay for their parking session in a PayPoint enabled local shop. A message then gets sent to civil enforcement officers (CEO's) to note that payment has been made for a specific vehicle (the parking session automatically starts and the CEOs handheld will note payment as it would if you were to text or pay for the session using the app). This means that you don't have to walk back to your vehicle to display a ticket. This PayPoint cash payment system is well established across London.
We have been working with our Communications Department to develop a comms strategy, which will include publishing articles in Haringey People, adverts on street and posting information and guidance on Pay by Phone parking on our website. We will also be engaging with the business community to ensure that they are aware of our intention and reassure them that customers will continue to be able to park locally and conveniently. An advantage of the PayPoint system is that users have to walk into shops to pay for their parking sessions and so this is an obvious way for businesses to generate footfall through their premises.
Some businesses have also asked us if they can pay for their customers parking session and this is something we are working with Pay by Phone develop.
We intend to start decommissioning P&D machines from the beginning of September and hope to complete the programme by 15 October, which is when the old £1 coin will no longer be legal tender.
Published: 15/08/2017   Last Updated: 15/08/2017 09:18:10   Tags: Haringey, Art, Creative, News, Council, North London
OPEN STUDIOS

LOVE WOOD GREEN FESTIVAL
Saturday 23 and Sunday 24 September 2017 - 12 noon-6pm
We are putting the artists of Wood Green on the map!
Unbelievably this is the 21st Chocolate Factory N22 Open Studios and this year it's part of the new Love Wood Green Festival!
The Open Studios map shows 3 studio buildings Chocolate Factory 1, 2 and 3 where over 100 artists are opening their doors. We also have exhibitions of portraits by Michelle Eva May at Karamel, and abstract paintings by Joanna Wilkinson at The Green Rooms in Station Road, Wood Green N22.
The studios in Chocolate Factory 1-3 are home to painters, print-makers, photographers, designer-maker, jewellers, sculptors and ceramists. So, whether you are looking to liven-up your wardrobe or your living space, you need to check out the talent in Wood Green.
Collage Arts, the promoter of the N22 Open Studios and Love Wood Green Festival, has been at the cornerstone of the Wood Green Cultural Quarter for over 30 years. During this time they have created opportunities for thousands or creative people to get established. The latest programs show how diversity has been indelible etched on the ethos.
Making Creativity Work supports young people with a passion for fashion. Create Your Future is working with a group of Kurdish Women to turn their textile skills into enterprises. You can see what they have produced in the market stalls at Studio 28. If you think that the stalls look opulent it is because they will form part of the set for our spectacular Great Gatsby Christmas Party – you will not want to miss that.
Our inclusive programs are central to making Wood Green work for everyone.
Enjoy the Open Studios and Love Wood Green!
Free and family friendly.
Love Wood Green Festival! Featuring the 21st annual N22 Open Studios, studios, stalls, art exhibitions – now part of four days of live music, dance workshops, childrens' theatre and more.
Wednesday 20 September to Sunday 24 September 2017.
Start and finish times:
12 noon-6pm
Event contact details:
Price details:
Free
Event category:
Advice, jobs and training
Art and crafts
Children and families
Cinema/film
Community events
Food market
Literature
Music
Theatre and dance
Address:
Karamel Restaurant
Chocolate Factory
4 Coburg Road
Wood Green
N22 6UJ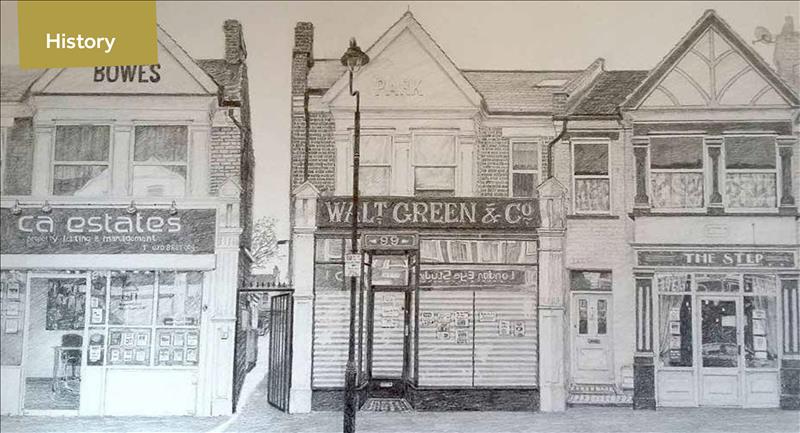 Published: 14/08/2017   Last Updated: 14/08/2017 16:12:34   Tags: Haringey, Housing, Landlords, Tenants, News, North London
In Victorian times, Myddleton Road – tucked away behind Bowes Park Station – was a bustling terrace of shops, restaurants and homes. Thanks to the fantastic efforts of new independent traders and a strong sense of community spirit, the area is enjoying a renaissance as one of Haringey's best-loved destinations, drawing visitors from across the borough and beyond. Local traders – such as independent bar the Step, Greek grocery Hellenic Gourmet and Italian deli La Coppia – have taken care to preserve the street's character while making improvements, and the Myddleton Road Community gardens are a haven of calm at the centre of the area. Now a local artist has captured Myddleton's special heritage through two beautiful 7.3 metre-long panorama artworks – using traditional techniques to capture the street for future generations. Gabriela Schutz's 'A Walk in Myddleton Road' – on display at Bruce Castle Museum until late October – is an installation of two drawing panoramas that record Myddleton Road and a third drawing of the New River, which flows openly near the street. The panoramic format was popular in the 19th century, when people would go to see huge immersive panoramas of landscapes and historical events in a kind of early version of 3D cinema. Gabriela said: "The panoramas of Myddleton Road represent many walks in the road. Hopefully they will serve as an historical document of the street as it was in 2016/17. "Drawing the street, rather than viewing via Google Earth or Streetview, is about slowing down and looking properly at things – and that is true for myself, the artist, and for the viewer. "These days we spend so much time on our phones, exchanging information and communicating with distant people – yet at the same time being by ourselves. It is the personal and physical connection with a place which is the heart of this project. It is about being part of a local community and engaging with reality. "Drawing is a way of observing the world and being totally present. I have been intrigued by the changing architectural styles along the street, by the shop fronts representing different periods of time, diverse cultures and distinct aesthetic tastes."
www.haringey.gov.uk/brucecastle www.gabrielaschutz.com
Published: 25/07/2017   Last Updated: 25/07/2017 16:33:43   Tags: Haringey, Housing, Landlords, Tenants, News, Council, North London
Labour MPs urge Haringey council
to

rethink

housing sell-off
North London MPs David Lammy and Catherine West call for pause in £2bn plan, amid fears residents could be forced out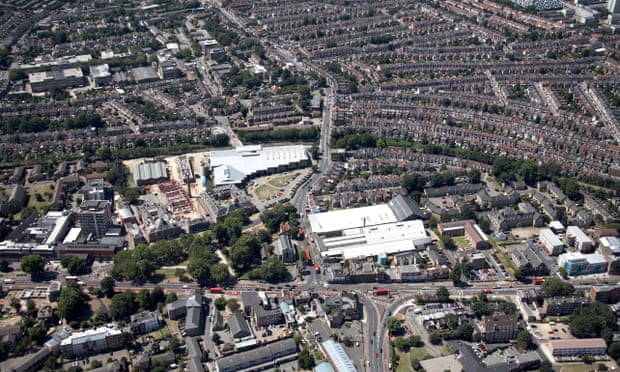 Two Labour MPs have made a dramatic last-minute intervention in a London council's plans to privatise £2bn of council houses, public buildings and land.
Under the scheme, public assets will be transferred into a new company, the Haringey Development Vehicle (HDV), owned 50/50 by Haringey council and private firm Lendlease, in a deal set to last 20 years.
On Monday evening, the Labour-run council will vote on the largest sell-off of its kind ever undertaken by a UK local authority. But earlier in the day, two local north London MPs sent the council's leader, Claire Kober, a strongly worded letter.
David Lammy, for Tottenham, and Catherine West, for Hornsey and Wood Green, reiterated concerns that include the affordability of the homes, the bidding process, the financial risks to the council and the lack of oversight.
Their intervention came as protesters planned to march peacefully on Haringey Civic Centre in Wood Green on Monday evening.
The letter reads: "In addition to reiterating these concerns, in light of the fire at Grenfell Tower we write today with the utmost urgency to urge caution and call on the cabinet to pause and reflect further on whether entering into a public-private partnership is the correct decision for the borough and its residents.
"In our view no decision should be taken on the HDV until a fully updated business case is evaluated and further work is carried out by an external adviser or auditor to analyse and review the risks relating to the HDV."
Kober wrote back to Lammy and West, saying the HDV proposal had been debated three times by the Haringey Labour group and on each occasion it had agreed to move forward.
"It is therefore the clear policy of the group to support the HDV and pursue this as an opportunity to deliver thousands of desperately needed new homes and jobs in Haringey," she wrote.
Kober said the issues raised by the disaster at Grenfell Tower did not justify "reneging" on the local manifesto pledges to build new homes. "The Haringey Development Vehicle – a 50/50 partnership between the council and developers Lendlease – is an innovative approach to regeneration that will deliver change local people can benefit from," she added.
The council plans to demolish whole streets of publicly owned buildings as part of a vast regeneration project in which 6,400 new homes will be built.

Local councillors estimate that up to 20 Labour councillors, out of 49 in total, oppose the scheme, as well as all Lib Dem members, the two constituency Labour parties, plus trade unions and a number of local activist groups. The council's scrutiny committee has twice in the past six months called for an immediate pause to the plans.
The MPs urged the council to consider a recommendation by the authority's overview and scrutiny committee to use a wholly council-owned housing company to purchase and manage the HDV social and affordable homes "to ensure that there will be no overall reduction in the number of homes in the borough that are wholly owned and managed by the council".
Public-private partnerships have come under increased scrutiny in recent weeks in the wake of the Grenfell Tower blaze.
Show More Articles