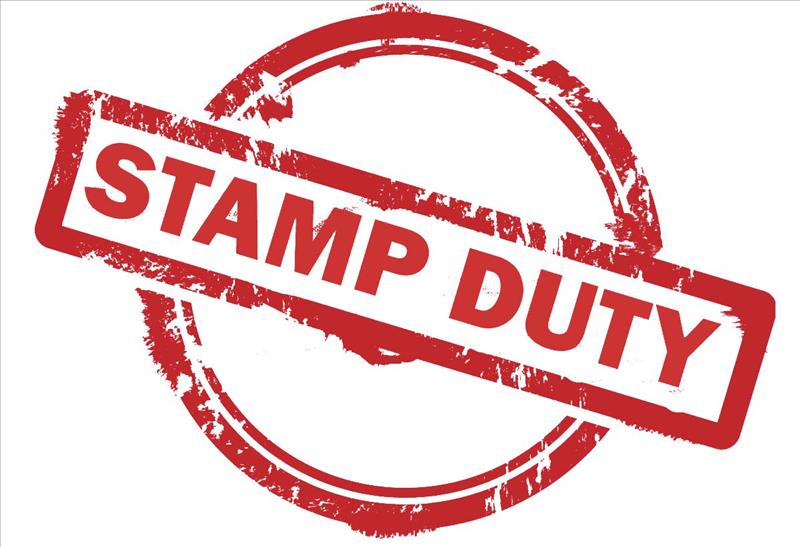 Published: 28/11/2017   Last Updated: 28/11/2017 13:26:34   Tags: Landlords, Property, News, Info, Stamp Duty, Buyer
Stamp Duty cut:
first-time buyers rejoice, but experts warn of price rises
First time buyers may be emboldened to make an offer following the Stamp Duty cut announced yesterday, but industry figures and experts warn it's only a sticking plaster.
If Chancellor Philip Hammond thought his Stamp Duty cut for first time buyers announced during yesterday's Budget would get a unanimous thumbs up, then things definitely aren't going to plan.
Firstly Robert Cote, Chairman of the Office for Budget responsibility, revealed that his organisation thought the tax cut would push up prices by 0.3% and that "the main financial gainers will actually be people who already own properties, rather than first time buyers themselves".
Treasury Chief Secretary has subsequently dismissed the OBR's prediction and just a "minor increase".
But Mark Hayward, Chief Executive of the National Association of Estate Agents (NAEA) also sounded a note of caution saying that although overall it was a positive move, it would increase house prices by pushing up demand for first time buyer properties.
"We have seen this in areas where Help to Buy is offered, as it attracts a great deal of interest from first time buyers," he said.
Sarah Beeny, TV presenter and founder of online agent Tepilo , also weighed in, saying she thought the measures would not make a huge difference to the market.
"Cutting stamp duty for first time buyers is unlikely to do much – the majority of first time buyers don't pay anything or only a small amount presently, so it won't make a huge difference to the masses," she told The Express.
"The only people it will really help are first time buyers purchasing high worth properties, who already have the funds to do so.
"Essentially, it strikes me as a bit of a PR stunt designed to generate headlines, but something that will actually make very little difference to the market."
Surveyors weren't impressed either – Lewis Johnston, RICS' Parliamentary Affairs Manager (pictured, left), said the thought "scrapping Stamp Duty for first-time buyers may stimulate activity at a time when the market is subdued, but this does not tackle the underlying problem and is something of a distraction from the need to increase supply".
Alison Platt, CEO of Countrywide (pictured, right), however, didn't think the Stamp Duty cut went far enough.
"It is activity among movers that is most critical to the growth of transactions in the wider housing market," she said. "While first time buyers face affordability issues, so do movers and without making it easier for these second steppers to move on the supply of property to buy will always be limited, adding more to price pressures."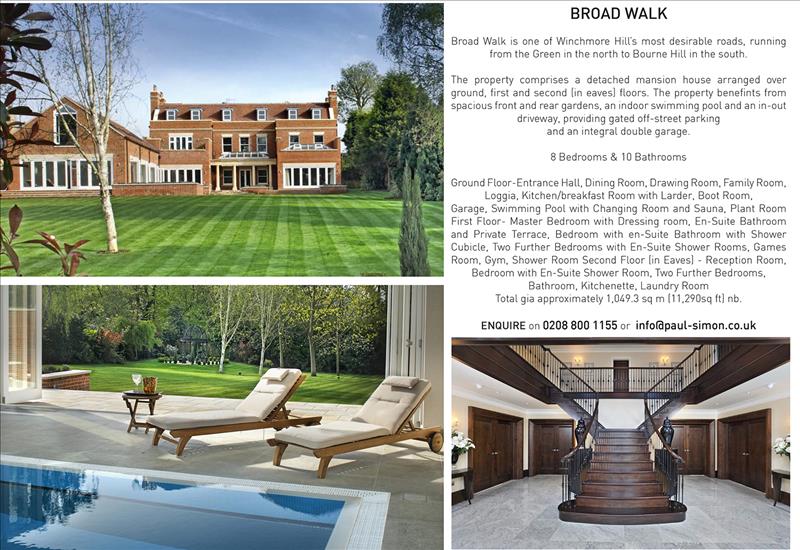 Published: 26/09/2017   Last Updated: 28/09/2017 15:37:23   Tags: Property, Lettings, Sales, House, London, Info, Mansion
Detached Mansion
8 Bedrooms & 10 Bathrooms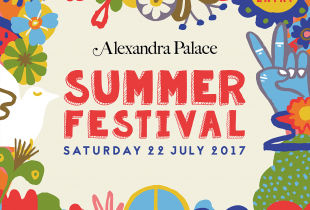 Published: 01/08/2017   Last Updated: 15/08/2017 09:20:54   Tags: London, Haringey, Property, House Price, Landlord, News
London house prices:
Haringey enjoys biggest annual house price gains while Islington named the biggest faller
Sales of London homes to the end of April were 29 per cent lower than the same period last year, according to Your Move's latest England and Wales house price index.
House prices in the capital continued to rise, up 2.7 per cent in the year to April 2017, but this is the second lowest annual rise seen in London since March 2012. The average house price in London at the end of April stood at £615,838, up 0.1 per cent on the month before.
Haringey was named the best performing borough, with house prices up 12.5 per cent annually thanks to an increase in prices of flats. In contrast, Islington was the worst performer with house prices down 10.4 per cent following a surge in sales of terraced houses ahead of the three per cent stamp duty surcharge on second homes introduced last year.
The index also found that prime property in the capital registered strong growth on an annual basis.
Kensington and Chelsea, where average prices stand at £1.9m, enjoyed annual growth of 8.8 per cent while house prices in the the City of Westminster rose by 9.7 per cent. Meanwhile, the City of London saw the biggest monthly increase up 9.6 per cent to £998,709.
Meanwhile, average house prices in England and Wales during May reached new peak of £303,200 despite "
General Election
uncertainty", Your Move said.
Transactions in the north east (up 10 per cent), North West (six per cent), Yorkshire and Humberside (seven per cent), East Midlands (four per cent), West Midlands (six per cent) and Wales (13 per cent) are all higher in the three months to the end of April 2017 than the same period in 2015.
Meanwhile, transactions in greater London and the south east are down by 19 per cent and seven per cent respectively.
Oliver Blake, managing director of Your Move and Reeds Rains estate agents, said: "There was a lot of talk about housing from the parties in their election manifestos, it's now time for those words to be put into action.
"The market remains resilient and there's encouraging activity in the north, but we need to urgently address the serious blockages in house building holding back labour mobility and economic competitiveness in too many areas of the country."
| RANK | LONDON BOROUGH | Apr-16 (£) | Mar-17 (£) | Apr-17(£) | Monthly change | Annual change |
| --- | --- | --- | --- | --- | --- | --- |
| 1 | KENSINGTON AND CHELSEA | £1.83m | £1.95m | £1.99m | 2.1 per cent | 8.8 per cent |
| 2 | CITY OF WESTMINSTER | £1.62m | £1.75m | £1.77m | 1.1 per cent | 9.7 per cent |
| 3 | CAMDEN | £1.03m | £1,03m | £1.07m | 3.5 per cent | 3.5 per cent |
| 4 | CITY OF LONDON | £978,300 | £911,046 | £998,709 | 9.6 per cent | 2.1 per cent |
| 5 | HAMMERSMITH AND FULHAM | £924,728 | £870,635 | £850,121 | -2.4 per cent | -8.1 per cent |
| 6 | RICHMOND UPON THAMES | £787,671 | £759,416 | £768,301 | 1.2 per cent | -2.5 per cent |
| 7 | WANDSWORTH | £779,290 | £776,782 | £765,262 | -1.5 per cent | -1.8 per cent |
| 8 | ISLINGTON | £793,998 | £726,011 | £711,374 | -2 per cent | -10.4 per cent |
| 9 | BARNET | £638,817 | £649,619 | £672,427 | 3.5 per cent | 5.3 per cent |
| 10 | HARINGEY | £574,186 | £647,189 | £645,872 | -0.2 per cent | 12.5 per cent |
| 11 | MERTON | £628,355 | £625,435 | £641,754 | 2.6 per cent | 2.1 per cent |
| 12 | SOUTHWARK | £646,663 | £652,751 | £623,206 | -4.5 per cent | -3.6 per cent |
| 13 | LAMBETH | £593,444 | £599,002 | £598,081 | -0.2 per cent | 0.8 per cent |
| 14 | BRENT | £550,006 | £569,111 | £583,612 | 2.5 per cent | 6.1 per cent |
| 15 | HACKNEY | £592,321 | £577,075 | £571,739 | -0.9 per cent | -3.5 per cent |
| 16 | EALING | £527,086 | £562,858 | £558,959 | -0.7 per cent | 6 per cent |
| 17 | KINGSTON UPON THAMES | £565,193 | £536,596 | £538,036 | 0.3 per cent | -4.8 per cent |
| 18 | HOUNSLOW | £507,108 | £527,306 | £535,569 | 1.6 per cent | 5.6 per cent |
| 19 | HARROW | £495,212 | £539,875 | £528,555 | -2.1 per cent | 6.7 per cent |
| 20 | TOWER HAMLETS | £485,493 | £541,603 | £521,627 | -3.7 per cent | 7.4 per cent |
| 21 | BROMLEY | £469,537 | £486,981 | £493,660 | 1.4 per cent | 5.1 per cent |
| 22 | ENFIELD | £444,711 | £469,098 | £472,220 | 0.7 per cent | 6.2 per cent |
| 23 | HILLINGDON | £450,907 | £462,411 | £462,014 | -0.1 per cent | 2.5 per cent |
| 24 | WALTHAM FOREST | £434,126 | £455,296 | £452,757 | -0.6 per cent | 4.3 per cent |
| 25 | LEWISHAM | £447,725 | £451,719 | £451,838 | 0.0 per cent | 0.9 per cent |
| 26 | REDBRIDGE | £420,450 | £445,638 | £449,066 | 0.8 per cent | 6.8 per cent |
| 27 | GREENWICH | £439,019 | £431,684 | £420,661 | -2.6 per cent | -4.2 per cent |
| 28 | SUTTON | £398,310 | £399,118 | £404,936 | 1.5 per cent | 1.7 per cent |
| 29 | CROYDON | £377,330 | £397,070 | £393,490 | -0.9 per cent | 4.3 per cent |
| 30 | HAVERING | £352,493 | £375,895 | £377,291 | 0.4 per cent | 7 per cent |
| 31 | NEWHAM | £361,310 | £373,505 | £365,573 | -2.1 per cent | 1.2 per cent |
| 32 | BEXLEY | £338,756 | £353,308 | £352,643 | -0.2 per cent | 4.1 per cent |
| 33 | BARKING AND DAGENHAM | £289,577 | £297,827 | £298,224 | 0.1 per cent | 3 per cent |
| | ALL LONDON | 599,661 | 614,971 | 615,838 | 0.1 per cent | 2.7 per cent |
Read full article :
Show More Articles