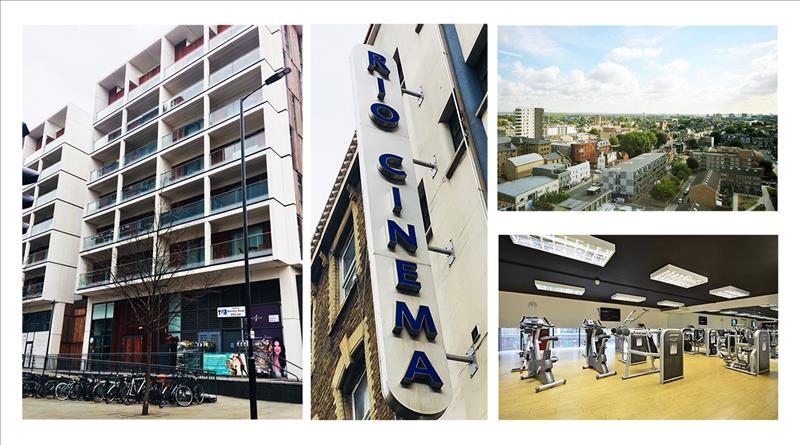 Published: 30/01/2018   Last Updated: 30/01/2018 12:50:41   Tags: House, Property News, Opportunities, Rental, North London, Luxury
Live in Dalston (not so) Square E8
2 Bed 2 Bath recently built lux apartment, all "lifestyle" amenities in a 'stones-throw', cafe, gym, bars, Rio cinema, Dalston Junction Station, clubs, restaurants and X-Rail coming soon
Published: 01/03/2017   Last Updated: 21/06/2017 14:40:16   Tags: Government Legislation Changes, Landlord News, Property News
George Osborne unveiled a shock tax change in 2015: the tax relief that landlords get for finance costs will be restricted to the basic rate of Income Tax. To put it another way, the current rules give most landlords a 40% discount on their current interest costs, but under the new regime, this discount will drop to 20%. This tax change will be phased in from will start to be phased in from 6th April this year and fully implemented by 2021.
There's no doubt these changes will makes things more difficult for landlords, but the first thing to note is that landlords who are basic rate tax payers (earning less than about £40k), or those without a mortgage, won't be affected at all.
Secondly, there are steps landlords can take to try and cut their interest costs. The first being re-mortgaging. Buy-to-let mortgage interest rates have fallen significantly in recent years, so deals currently on the market may well be substantially better than on products arranged a few years ago.
With large increases in property prices in London, another tip is to get your rental property re-valued. This will make your lender recalculate your LTV, and a lower LTV means a better interest rate and a larger choice of lenders.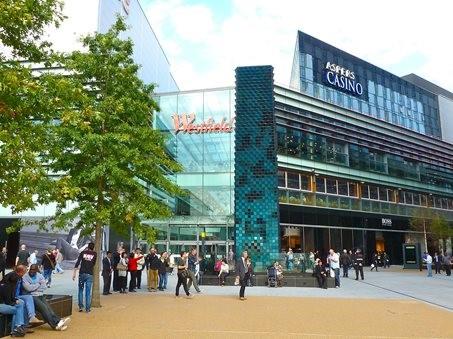 Published: 24/02/2017   Last Updated: 27/03/2017 14:14:59   Tags: House Prices, Property News, Investment Opportunities, Landlord News
Though we believe that prices will soften in prime central London, we still expect certain hotspots to experience price growth - though perhaps not at the level we've seen in previous years.
If it's an investment you're after, it's crucial you buy in areas that are undergoing gentrification or experiencing infrastructure investment, that offer healthy yields so mortgage repayments aren't a problem.
Areas in the outer Zones are likely to experience the best price growth this year. Zone 5's East Croydon is becoming the capital's next big property hotspot. It's currently undergoing huge development, offers key train links and the Gatwick Express, Westfield Shopping centre will soon be arriving, plus it offers a mix of luxury and affordable living ideal for young professionals.
Crossrail winner Forest Gate is also likely to experience further gentrification when the high-speed rail link arrives this year, which will keep house prices on their upward climb. Leyton is another east London pocket tipped for house price growth, and in fact, east London as a whole will be one of the best investment areas generally this year down to improving transport links and the fact that prices here are still "affordable" compared with the rest of the capital.
If you want to invest centrally, Farringdon is a safe bet, again thanks to key infrastructure changes such as Crossrail and the fact that the nearby silicone roundabout is becoming a great area in which to live, work and play.
Published: 24/02/2017   Last Updated: 27/03/2017 14:15:04   Tags: Investment Opportunities, Landlord News, Property News
An art installation in Tottenham's Markfield Park
The times they are a-changing. Slowly. When you emerge at ground level using the north stairwell of Seven Sisters Tube station, you are greeted by the sight of a popular coffee franchise and an equally well-to-do supermarket. A little further up the High Road, towards the nest of shops and traffic congestion that is Bruce Grove, an estate agents – of the type which deals in affluent city-dwellers and families seeking to up-size without necessarily leaving the conurbation – has set up stall.
Further on still, at number 639, the Blooming Scent Café sings softly of organic teas and a licensed bar with a range of wines by the glass. Quietly confident, it is affiliated to the Bernie Grant Arts Centre, the cultural complex next to the Town Hall, which boasts a cinema and a superb 274-seat auditorium.
Wander, and you will find further notes of intrigue. Meander east towards Tottenham Hale and you might stumble into Craving Coffee, one of those artful dens of caffeine where your latte comes with a froth-top doodle – of a flower, a tree, a bird, a fish. You might also come across Beavertown Brewery, where the context is Lockwood Industrial Park on Mill Mead Road, but the ales produced within have more in common with the craft-beer scenes in hip American cities like Portland and Seattle. And after a drink or two in the tap room, you might drift back towards the High Road, following your nose towards the aromas pouring out of Chicken Town – an eatery where the name suggest a greasy takeaway, but the blurb on the menu states that "we use happy herb-fed chickens, which we gently steam before flash-frying in rapeseed oil for a delicious, healthier treat."
At the end of all this, you might wipe your mouth and ask if you really are in Tottenham – and not Shoreditch, Hoxton, Dalston, or some other newly gentrified part of the capital.
The 12th richest football club on the planet lies at the heart of this historically deprived district.
It has been a slow journey for an often unloved segment of the metropolis. And, in truth, it is a march which still has some way to go.
The new stadium will hold 61,000 people and generate a projected £293 million a year for the local economy CREDIT: TOTTENHAM HOTSPUR
At the centre of all this is a contradiction. The vast hulking presence of a Premier League football club. Plenty might argue that Tottenham Hotspur is bigger in reputation than it is in achievement – for all the fine players to have graced its pitch, Glenn Hoddle's feet a pair of magician's wands; David Ginola moving with long-haired lyrical grace – the club has just two league titles to its name (1951, 1961), and has failed to crest the summit of the English game in the monied Premier League era (which began in 1992). But it is definitely sizeable in wealth. The latest Deloitte figures, released earlier this month, rank it as the 12thrichest football club on the planet – with an annual turnover of £209million.
Spurs hope the stadium will be a destination beyond football .
There is always something a little unsettling about a major sporting institution, flush with cash, radiating its good fortune from within an area rather shorter on readies. But Spurs – to use the club's popular nickname – is far from a lone case in this. And the club would be swift to argue that its White Hart Lane stadium has long been good for Tottenham, bringing some 36,000 supporters into the area every fortnight during the season – fans whose disposable income is funnelled into the district's pubs, bars, cafes and newsagents.
As of next year, that relationship will broaden. The club has played at White Hart Lane since 1899 – but although it has rebuilt it several times during that period, it has now outgrown its mid-range capacity (Tottenham's nearest neighbours and arch-rivals Arsenal upgraded to their own 60,000-seat arena in 2006). So from August 2018, the team will run out at a new, state-of-the-art stadium capable of holding 61,000 people. It will be revolutionary for Spurs, more than doubling its match-day income. But it will also be a boon for Tottenham – generating a projected £293 million a year for the local economy.
There are hopes the stadium will boost the local economy
That, at least, is the hope. Up on the fourth floor of Lilywhite House, the club's pristine new offices, executive director Donna-Maria Cullen is talking in glowing terms. "'Game-changer' is an overused word. But for Tottenham, this really is," she enthuses. "The stadium will be a new sport and entertainment destination for London – and for Europe."
The "Tunnel Club" will offer a close glimpse of the team
Beyond the window, the arena in question is now taking shape. Indeed, the north-east corner of White Hart Lane has already been dismantled to allow construction crews better access to the building site – as the rush to have the project completed in time for the 2018-2019 season intensifies. Colossal concrete support blocks rear above the pavement, cranes peck at the skyline, and the hard sound of industrial drills is a constant cacophony.
Once completed, the stadium will be more than just a sporting cauldron. It will have a hotel and a museum. It will be adorned with extra touches – a "public square" on the concourse with room for food stalls and events; an in-house microbrewery capable of dispensing up to 10,000 pints per minute; a "Sky Walk" climbing wall which will allow visitors to clamber 40 metres up the exterior of the complex. And the club has grand designs for it to be a year-round music venue which will occupy the space in the London mega-gigs market that exists between Wembley Stadium and the O2. "Wembley Stadium is fine if you are Muse, Coldplay or U2," Cullen explains. "But there is a gap down to the O2, which holds around 20,000 people – and we are hoping that the stadium will fill it."
Then there is the match-day experience, and the not-so-small matter of corporate entertainment – which, nowadays, is such a crucial element of any sporting behemoth's balance sheet. An innovative blueprint will see accoutrements such as "The H Club", a members' space supplying high-end cuisine and chef's table dinners. And the "Tunnel Club", a first of its kind in the UK where "premium" guests will be able to watch the players waiting in the tunnel before kick-off – an intriguing piece of 21st century fan culture which, thanks to one-way mirrored glass, will not disturb the team's preparations.
Throw in the fact that the arena will also host American Football matches – a contract is in place for Spurs to stage two NFL fixtures a year for a decade, via a special artificial pitch below the main (retractable) playing surface – and the club coffers are set to jingle.
This is all well and good – but will it really bring anything to the area beyond the roar of bigger crowds? Cullen is adamant that it will – and gestures downwards, towards the base of Lilywhite House, where Tottenham University Technical College, which opened in September 2014, takes up most of the ground floor (with the London Academy of Excellence Tottenham (LAET), a sixth-form college, due to launch in September). "The stadium will be responsible for 3,700 jobs, of which 1,700 will be totally new," she adds.
Back on the High Road, opposite the rising pile of stone, reinforced metal and men in high-visibility jackets, nothing much is stirring. The fledgling wave of renewal has yet to reach this far up the thoroughfare, and the one customer in Chick King is buying his dinner in a fast-food outlet that shares a meat, but little else, with cool kid Chicken Town. Tottenham is still far from being an unmissable destination for those seeking to explore further corners of London – but come the summer of 2018, seven years after the area was fractiously ablaze, it will find itself in the headlines, and on the map, for the right reasons.
Show More Articles